June 17, 2022
Day 5 - Perfect Riding
Cleveland to Geneva, OH put the group over the halfway mark and then some! Flat roads, cooler temps, and breeze to their backs. For all but one, it was the perfect day. Adrienne's bike malfunctioned with a broken gear cable, which put her in the car with Sandy. As luck would have it though, her husband Mitch phoned around and found a traveling bike mechanic who came right to the hotel and fixed the problem! This mechanic found a niche business during Covid as more people were biking and thru bikers on the road increased. Lucky for us! 170 miles to Niagara Falls with one rest day coming up for a breather.
---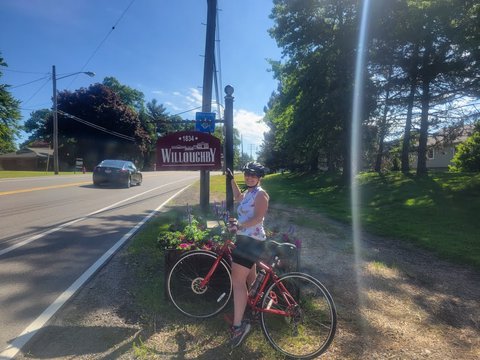 Allyson Willoughby, our oldest daughter, and her husband Mike also looking for long-lost family relatives!
---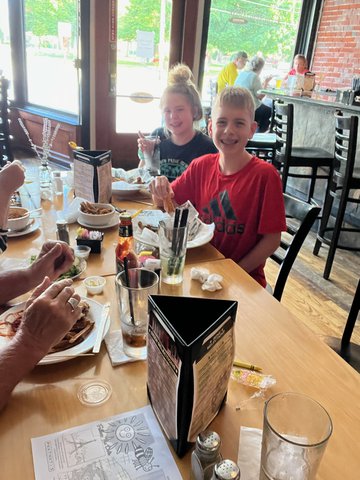 Grandkids Syrus and Lucy enjoying a day's end feast.