Come explore and find out what tens of thousands of students have discovered on their field trips since EUREKA! opened in January 2000.
EUREKA! McConnell Science Museum features over 100 interactive and educational hands-on exhibits. Kids and adults alike can enjoy the satisfaction of learning about science from astronomy to zoology, and everything in between. At the EUREKA! McConnell Science Museum, science is in your hands!
---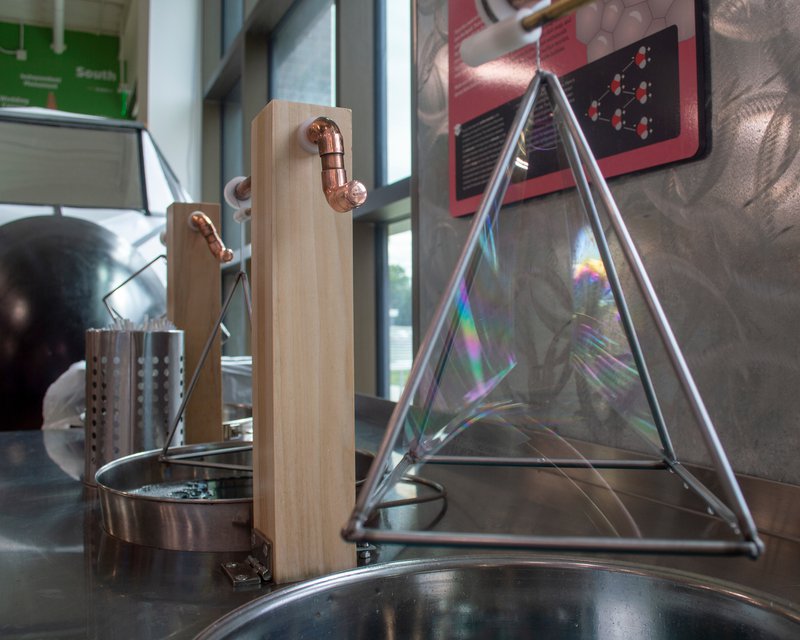 Geometric Bubbles
Learn about geometry as you make fascinating shapes with bubbles!
Photo Credit: Brittany Cassidy
---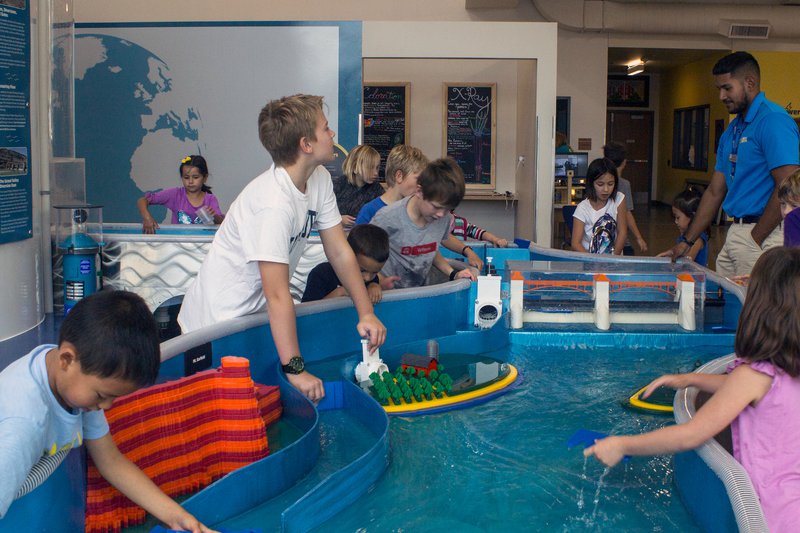 Water in the West
Irrigate a peach orchard, operate a roller dam, and fill a bucket with an Archimedes Screw while you learn about the importance of water resources and the Colorado River.
Photo Credit: Faren Wilbur