Day 9 - June 27, 2023
Wheels in the water!! The team finished the 563 mile journey to the Atlantic ocean with a final 59 miles. Ending in Battery Park, Mike completed a 3,310-mile long journey that began in 2001. Many days were just plain hard, others were better than great. Today was surreal for the team as they rode miles in lush greenery before crossing over into the land of skyscrapers, traffic, and people everywhere.
Mike's convinced this goal made many years ago would never have been completed without a purpose. He offers many thanks to EUREKA! volunteers, board members, staff, and of course all the students in EUREKA!'s STEAM education programs for offering him a reason to continue.
Most importantly, a very special acknowledgement is due to the support crew who were always there with food, drinks, supplies, and words of encouragement! This ride would have been absolutely impossible without them.
---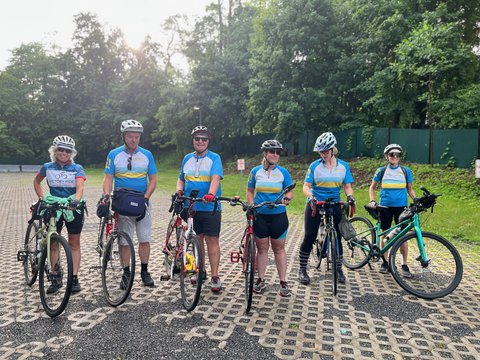 Ready to kick off the last day.
---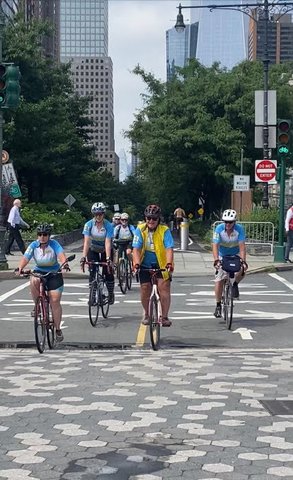 Crossing the finish line into Battery Park